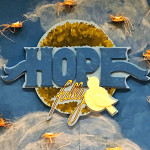 May 20, 2016
The following excerpts are from participants from the 2016 retreats. These are their words about their experiences.  May God be glorified! The most impacting thing God taught me is y'all genuinely care. I was so touched by that, as well as the sense of family. I loved the teachings from 1 Peter. Particularly what it … Read More »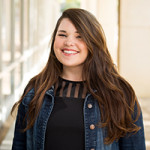 April 13, 2016
by Bonnie Scasta, Women's Ministry Director I first came to Living Hope in the fall of 2009. I came because the issue of homosexuality is, for me, not just a cultural phenomenon seen on the news and on nearly every TV show. It is not just that thing that I know "other" people deal with, … Read More »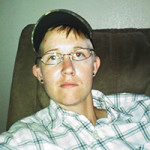 December 11, 2015
By my 6th birthday I had 6 different sexual abusers: my dad, my grandfather, a teacher, doctor, and neighborhood kids. I started to struggle with suicidal thoughts at 5 years old. I grew up paranoid and afraid. I trusted no one and saw no way out … Read More »
November 12, 2015
I remember that first time I heard Ricky's explanation about how same sex attractions (SSA) develops. Honestly, this was the first time I heard a different term for my struggle other than gay. When I started attending Living Hope Ministries group, my life started to change. Coming to group and hearing Ricky teach was the first time I really heard the Gospel. One of the beautiful thing about Living Hope is that they are about Jesus getting the glory; its all about Jesus. I started to understand what it meant to be a part of a body of believers and being a true disciple of Christ. I truly believe God used this ministry to reach me – someone who felt trapped in a pit of shame and secrecy. I was welcomed into a safe place where I learned to be honest about my struggles and allowed to take off my mask…
October 15, 2015
Get $5.00 off your purchase and save on shipping when you order the Men's and Women's DVD together! Understanding the components of sexual identity is key to helping people embrace God's design for sexuality. In these teachings, you will gain a deeper understanding of why men and women struggle with their sexual identity. The will … Read More »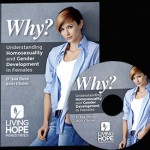 October 15, 2015
Understanding homosexuality in women is complex. Gain understanding while seeing how god's redemptive plan can set people free.
July 13, 2015
by D'Ann Davis, Director of Women's Ministry Most of the people we encounter at Living Hope find it difficult to have deeply meaningful, intimate relationships with others of the same sex without eroticizing those friendships or falling into Emotional Dependency (ED).  To overcome this cycle and have healthy relating, there are many practical things one … Read More »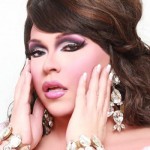 November 7, 2014
My name is Kevin. I am 35 years old. The man I am today, is not the man I have always been.  My life has been radically changed.  But let me give you a little history to set the stage: When I was just two years old, my parents got a divorce. My mom has always … Read More »
April 30, 2014
As I have sat and talked with young men and women about their sexuality for three decades now, I have often asked the questions, "What do you remember as your first exposure to sexual information?" Without hesitation most folks can clearly and vividly remember the incident and rarely does it involve parents.
November 27, 2013
I know that for many who struggle with same sex attraction or have family members who struggle or are gay-identified, the holidays can be a stress-creating, anxiety-filled time.
There are no easy answers when negotiating familial relationships. What works for one family may fail miserably for another. Family dynamics can be like a house of cards for many. But there are ways to get through the holidays without world war III breaking out. Here are just a few things I have found to be helpful.