July 18, 2017
In a day when truth is a rare commodity, Living Hope Ministries has continued to stand strong on the Word of God and His truth to transform lives through the power of the Gospel. You are invited to attend our annual LHM Celebration Fundraising Banquet Park Cities Baptist Church 3933 Northwest Pkwy, Dallas, TX 75225 October … Read More »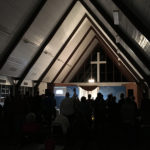 April 17, 2017
Young Adult Retreat 2017 Each year Living Hope Ministries holds two retreats in the first quarter of the year. One is for our young adults, 18-26, and one for those 27+ and friends, family and spouses of those who struggle.  Our retreats seek to deepen each person's walk with the Lord by taking time away from our … Read More »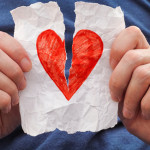 June 14, 2016
I'm praying for Orlando, for those who have lost those they love, for those who are watching the response of each of us, and for those who are scared, frightened, and uncertain of what their tomorrows will hold. Real Love is with us and He has an answer. I pray we all find it.
April 13, 2016
The budding trees and the smells of flowers signal the arrival of spring. It is a new season and the plants which had been silently gaining strength over the winter months spring forth with new vigor and life. It's a beautiful time of the year. I love the rhythm of life God has so beautifully designed … Read More »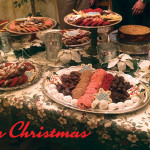 December 14, 2015
By Ricky Chelette, Executive Director The house was beautifully decorated. Our host had adorned every surface with something of Christmas. The smells of spiced apple cider, fresh baked goodies and savory soup hung in the air. People arrived from all over Texas, many driving long distances to attend. Some people were weekly participants in the … Read More »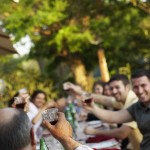 August 19, 2015
by Ricky Chelette, Executive Director What would it be like to have every sin forgiven and every bad deed forgotten? What would it be like to come home – not to a house, but to a place of grace and truth and lavish love? The story of the prodigal son is that very story – … Read More »
June 27, 2015
by Ricky Chelette, Executive Director The crowds gather as they had many times before. A personality is in town and folks seek him out. He appeared a short time before, but then it was different; then he was greeted with praise. Now he stands before a political leader, beaten and scorned, but innocent. The leader … Read More »
January 6, 2015
For years people have asked us for more content, more teachings, more things that can be of encouragement to them as they make their journey through each week following Jesus.  We have now developed an app that helps you do just that. Each week we have new devotionals and sermons that are uploaded for you … Read More »
November 11, 2014
This year, Living Hope Ministries celebrates 25 years of walking with people and families who are seeking sexual and relational wholeness through a more intimate relationship with Jesus Christ. In that quarter century we have seen thousands upon thousands of lives transformed and changed.  We have seen families reunited and reconciled, marriages saved, and … Read More »
May 2, 2014
Teaching children about Biblical sexuality in a sexually confused world can be difficult for parents. Here are some practical helps to communicate clearly.