Audience: Youth/Young Adults; Resource Type: In-Person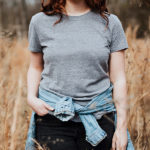 by Wendy, 49 2001 was a watershed year for me. Long before that year, I felt that I was gay. In fact, for a long time I believed I'd been born gay. Sometime between 1999 to 2001 I read a Christian book that challenged my assumptions. Despite living in a lesbian relationship, I decided to … Read More »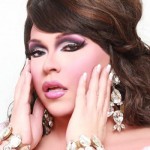 My name is Kevin. I am 35 years old. The man I am today, is not the man I have always been.  My life has been radically changed.  But let me give you a little history to set the stage: When I was just two years old, my parents got a divorce. My mom has always … Read More »
by John, 24 The Hope House is a discipleship program where sexually broken guys are seeking a deeper relationship with God. I applied to live at the Hope House because, somewhere deep down, I recognized I couldn't remain in control of my life much longer. I once lived in the gay lifestyle and, though it … Read More »
Living Hope Ministries offers a variety of services to help those who are struggling with sexual and relational brokenness, homosexuality, and those who love them.  SUPPORT GROUPS We offer FREE weekly support groups. These meetings are confidential and a person must go through an intake interview prior to attending the group.  Intakes can be arranged … Read More »
Before coming to Living Hope, I felt hopeless. I had no real, authentic relationship with the Lord. I saw Him as an angry man who had His constant eye on me, looking for things I did wrong. My feelings are fickle. I can be worshiping God one moment, and then the very next moment, choose sin. But, I've begun to realize the love God has for me, and that's changing my heart.
by Susan, 55 For most of my adult life I chose to believe the lie that I had a normal childhood with loving parents. The truth was I was a broken woman raised in an abusive home by broken parents. By the age of six I had experienced physical, emotional, and sexual abuse and had … Read More »
by Christena, 23 Three years ago I was sitting in a Living Hope banquet, flipping through one of these magazines, trying to stay focused on getting home to my girlfriend so we could go out to the bar. She did my hair that night. I remember how ironic all of it felt. I sat there … Read More »
What we believe about facts; about time, mass, gravity, genetics, medicine, you name it, depend on believing what we THINK are facts about physics, and biology and medicine. But just because something is a FACT or a 'law' doesn't make it TRUE. Only Jesus holds all of the Truth cards and they are in the Bible.
by Malina (21) Stagnant water.  That's the only way I could describe my life. Stagnant water. Stagnant water that sits there collecting debris, being poisoned by acid rain, trampled on by careless feet, and never moving. Never curving or winding or branching off. I was no river, but a little puddle of stagnant water content … Read More »
We offer weekly, free support groups to men, women, young adults, wives, friends, and family of those who are affected by or impacted by same gender attractions. Our strong boundaries provide a safe community for men and women to worship, receive biblical teaching and experience in-depth accountability through small groups. Offering hope and a quest … Read More »