Audience: Women; Resource Type: Testimonies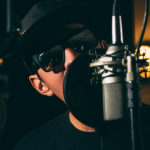 by Colton, 24 The words of others can affect our lives in both positive and negative ways. From the lies spoken over me by the world to the truth I hear every week at Living Hope, words have greatly impacted my life.    I grew up in a very loving home and probably have the funniest … Read More »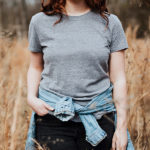 by Wendy, 49 2001 was a watershed year for me. Long before that year, I felt that I was gay. In fact, for a long time I believed I'd been born gay. Sometime between 1999 to 2001 I read a Christian book that challenged my assumptions. Despite living in a lesbian relationship, I decided to … Read More »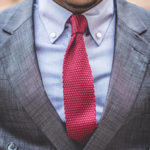 I came out of the dark and told my Dad that I was same-sex attracted and that I was going to live out my life in accordance with that identity. I will never forget his words to me…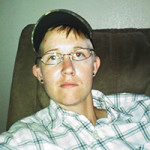 By my 6th birthday I had 6 different sexual abusers: my dad, my grandfather, a teacher, doctor, and neighborhood kids. I started to struggle with suicidal thoughts at 5 years old. I grew up paranoid and afraid. I trusted no one and saw no way out … Read More »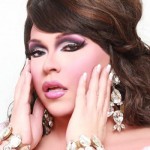 My name is Kevin. I am 35 years old. The man I am today, is not the man I have always been.  My life has been radically changed.  But let me give you a little history to set the stage: When I was just two years old, my parents got a divorce. My mom has always … Read More »
Posted in
Women
on November 25, 2013
My life now is so very different. I love my time in the Word; with Jesus. I don't seem to struggle anymore with same gender attractions, pornography or masturbation. I am truly experiencing the joy of the Lord. I have no idea what my life would be like without Living Hope Ministries, the love they have shown me, and the consistent encouragement to be in relationship with Jesus. They gave me a place where I was accepted, where nothing I confessed shocked anyone, and where the goal for me is a close relationship with Jesus. They walked with me, prayed for me, cried with me, encouraged me and loved me so that I can now walk in assurance of the woman I am in Christ. Thank you Living Hope Ministries.
Living Hope Ministries offers a variety of services to help those who are struggling with sexual and relational brokenness, homosexuality, and those who love them.  SUPPORT GROUPS We offer FREE weekly support groups. These meetings are confidential and a person must go through an intake interview prior to attending the group.  Intakes can be arranged … Read More »
I lived with her for about a year, and even though I was ignoring the Lord, he was not leaving me alone. He would speak to me in the strangest places, and at the most inopportune times. One night I woke up thirsty. I stumbled through the house to the kitchen for some water. Opening the refrigerator door illuminated the inside of my arm, which bore the imprint of my girlfriend's tiny cross necklace. In that moment the Lord spoke to me and said "I'm not leaving you." I was furious.
by Susan, 55 For most of my adult life I chose to believe the lie that I had a normal childhood with loving parents. The truth was I was a broken woman raised in an abusive home by broken parents. By the age of six I had experienced physical, emotional, and sexual abuse and had … Read More »
by Sarah, 31 My first event with Living Hope was the banquet in 2012. At the banquet I heard the stories of men and women whose testimonies were not too different from my own.  Stories of terrible pain and abuse – wrongs that should never be done to any of God's children.  Stories of rebellion … Read More »