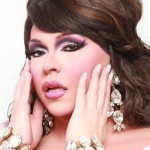 November 7, 2014
My name is Kevin. I am 35 years old. The man I am today, is not the man I have always been.  My life has been radically changed.  But let me give you a little history to set the stage: When I was just two years old, my parents got a divorce. My mom has always … Read More »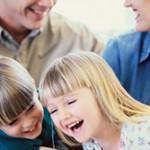 April 30, 2014
As I have sat and talked with young men and women about their sexuality for three decades now, I have often asked the questions, "What do you remember as your first exposure to sexual information?" Without hesitation most folks can clearly and vividly remember the incident and rarely does it involve parents.
November 27, 2013
I know that for many who struggle with same sex attraction or have family members who struggle or are gay-identified, the holidays can be a stress-creating, anxiety-filled time.
There are no easy answers when negotiating familial relationships. What works for one family may fail miserably for another. Family dynamics can be like a house of cards for many. But there are ways to get through the holidays without world war III breaking out. Here are just a few things I have found to be helpful.
November 25, 2013
My life now is so very different. I love my time in the Word; with Jesus. I don't seem to struggle anymore with same gender attractions, pornography or masturbation. I am truly experiencing the joy of the Lord. I have no idea what my life would be like without Living Hope Ministries, the love they have shown me, and the consistent encouragement to be in relationship with Jesus. They gave me a place where I was accepted, where nothing I confessed shocked anyone, and where the goal for me is a close relationship with Jesus. They walked with me, prayed for me, cried with me, encouraged me and loved me so that I can now walk in assurance of the woman I am in Christ. Thank you Living Hope Ministries.
November 25, 2013
Recently I was amazed when my dad wrote me a letter blessing me and telling me how proud he is of me. He ended the letter by saying "So, go forth our son, be a mighty warrior for God." My dad gave me a new name: "Mighty Warrior." Soon after I wrote my Dad a letter opening up to him about my struggle with same-gender-attraction, and by the grace of God my dad and I began to mend our broken relationship.
November 25, 2013
by Men's Ministry Participant "The water is deep, the river is wide and God has promised that I will be standing on the other side." I have three very scary friends.   Any of them could knock me out and I fully expected at least one of them to do so.   These three friends … Read More »
November 25, 2013
by John, 24 The Hope House is a discipleship program where sexually broken guys are seeking a deeper relationship with God. I applied to live at the Hope House because, somewhere deep down, I recognized I couldn't remain in control of my life much longer. I once lived in the gay lifestyle and, though it … Read More »
July 18, 2011
by D'Ann Davis, Director of Women's Ministry Most of the people we encounter at Living Hope find it difficult to have deeply meaningful, intimate relationships with others of the same sex without eroticizing those friendships or falling into Emotional Dependency (ED).  To overcome this cycle and have healthy relating, there are many practical things one … Read More »
November 25, 2013
Living Hope Ministries offers a variety of services to help those who are struggling with sexual and relational brokenness, homosexuality, and those who love them.  SUPPORT GROUPS We offer FREE weekly support groups. These meetings are confidential and a person must go through an intake interview prior to attending the group.  Intakes can be arranged … Read More »
July 27, 2011
by D'Ann Davis, Director of Women's Ministry, Living Hope Ministries Femininity is a word that has varying definitions in our culture today.  From television shows to music to denominational differences, we see innumerable views on what makes a woman a woman.  Why is it important to define femininity?  Primarily it is important so that … Read More »