Audience: Youth/Young Adults; Resource Type: Testimonies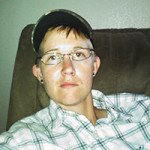 By my 6th birthday I had 6 different sexual abusers: my dad, my grandfather, a teacher, doctor, and neighborhood kids. I started to struggle with suicidal thoughts at 5 years old. I grew up paranoid and afraid. I trusted no one and saw no way out … Read More »
I remember that first time I heard Ricky's explanation about how same sex attractions (SSA) develops. Honestly, this was the first time I heard a different term for my struggle other than gay. When I started attending Living Hope Ministries group, my life started to change. Coming to group and hearing Ricky teach was the first time I really heard the Gospel. One of the beautiful thing about Living Hope is that they are about Jesus getting the glory; its all about Jesus. I started to understand what it meant to be a part of a body of believers and being a true disciple of Christ. I truly believe God used this ministry to reach me – someone who felt trapped in a pit of shame and secrecy. I was welcomed into a safe place where I learned to be honest about my struggles and allowed to take off my mask…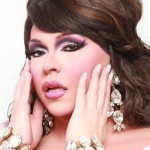 My name is Kevin. I am 35 years old. The man I am today, is not the man I have always been.  My life has been radically changed.  But let me give you a little history to set the stage: When I was just two years old, my parents got a divorce. My mom has always … Read More »
Recently I was amazed when my dad wrote me a letter blessing me and telling me how proud he is of me. He ended the letter by saying "So, go forth our son, be a mighty warrior for God." My dad gave me a new name: "Mighty Warrior." Soon after I wrote my Dad a letter opening up to him about my struggle with same-gender-attraction, and by the grace of God my dad and I began to mend our broken relationship.
by John, 24 The Hope House is a discipleship program where sexually broken guys are seeking a deeper relationship with God. I applied to live at the Hope House because, somewhere deep down, I recognized I couldn't remain in control of my life much longer. I once lived in the gay lifestyle and, though it … Read More »
Living Hope Ministries offers a variety of services to help those who are struggling with sexual and relational brokenness, homosexuality, and those who love them.  SUPPORT GROUPS We offer FREE weekly support groups. These meetings are confidential and a person must go through an intake interview prior to attending the group.  Intakes can be arranged … Read More »
Before coming to Living Hope, I felt hopeless. I had no real, authentic relationship with the Lord. I saw Him as an angry man who had His constant eye on me, looking for things I did wrong. My feelings are fickle. I can be worshiping God one moment, and then the very next moment, choose sin. But, I've begun to realize the love God has for me, and that's changing my heart.
"I'm attracted to guys" was what I told my parents for the second time in January of 2010. I'm not perfect, nor are any of the ones who came to this ministry before me, but I can honestly say I'm the most content and stable I've ever been, and that is a direct result of the work of Christ through the ministry of Living Hope. Not only has it changed my life and the life of my family, but also my family and I have had the privilege to refer people around us to the ministry and point them towards Christ in the area of sexual and relational brokenness.
I lived with her for about a year, and even though I was ignoring the Lord, he was not leaving me alone. He would speak to me in the strangest places, and at the most inopportune times. One night I woke up thirsty. I stumbled through the house to the kitchen for some water. Opening the refrigerator door illuminated the inside of my arm, which bore the imprint of my girlfriend's tiny cross necklace. In that moment the Lord spoke to me and said "I'm not leaving you." I was furious.
It was June 26, 2012 when a good friend of ours sent us some screen shots of an Instagram conversation that rocked our world. Our daughter announced she was in a gay relationship. We didn't know how this could happen to us… this is our story.